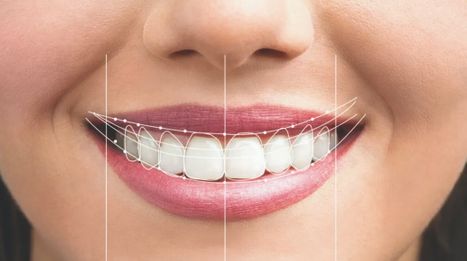 PORCELAIN VENEERS- BOULDER, CO
If you are dissatisfied with your smile because of the poor appearance of your teeth, porcelain veneers may be the right choice for you.
Veneers are used to cover cracks, correct a tooth's position, remove gaps, improve the color, texture, and appearance of your teeth.
We offer comfortable, stain-resistant porcelain veneers that can be placed in 2-3 appointments, or composite veneers that can be skillfully shaped in your mouth in just one appointment. Once placed, a well-looked after veneer will last for about 15 years.
Placing custom veneers requires a high degree of technical skill as well as attention to cosmetic detail. At Boulder Smiles, we routinely place veneers and custom design each case with a master ceramicist to match and enhance the characteristics of each patient's smile and facial profile.
Who Can Benefit From Porcelain Veneers?
TOOTH DISCOLORATION

Years of poor lifestyle choices can leave you with permanently discolored or stained teeth. Enamel erosion can leave your teeth looking dark or brown. Years of drinking coffee, soda, or wine will result in stained teeth. Porcelain veneers help men and women regain whiter and brighter teeth. Even patients with yellowed teeth as a result of smoking can find dramatic improvement in the coloration of their teeth.
DAMAGED TEETH

Chipped, cracked, or otherwise broken teeth can occur from trauma or because of tooth decay. Once your teeth have been damaged, there are few treatment options for restoring their cosmetic appearance. Additionally, if left untreated, tooth damage can leave the nerve or root of your tooth exposed, causing chronic pain. Porcelain veneers can protect damaged teeth while restoring their attractive, smooth aesthetic.
TEETH DISPLACEMENT

Crooked or gapped teeth can cause you to feel dissatisfied with your smile. Whether the result of a natural shifting of your teeth or the loss of a tooth, displaced teeth can prevent you from smiling widely. Porcelain veneers can provide you with a straight and even smile, helping you feel more confident in their appearance. Porcelain veneers are particularly beneficial for patients who don't qualify or don't wish to have braces.
Veneers are a durable and versatile cosmetic dental treatment option that may be a great option for many people. During your initial consultation, we'll assess your teeth and discuss whether veneers are right for you.
We are committed to offering the least invasive and effective option for your needs.
Why Choose Porcelain Veneers?
NATURAL RESULTS
Dr. Alexandria believes that the best results are achieved by providing the most natural results. Porcelain veneers are nearly impossible to distinguish from your surrounding teeth. They come in realistic colors in order to blend seamlessly with the rest of your smile.
CUSTOMIZED TREATMENTS
Every patient has a unique set of needs when it comes to restoring their teeth. Porcelain veneers are the most versatile treatment, and their coloring may be adjusted to cover all signs of tooth discoloration.
LONG LASTING
Porcelain veneers are designed to last 15 years without needing replacement. They are non-porous and are extremely resistant to stains. Although veneers are thin, they provide a strong, long-lasting coating once bonded to the teeth.
PAINLESS
The process of applying porcelain veneers is painless. As opposed to crowns, they only require minimal alteration to your original teeth. A thin layer of enamel may be removed to prepare your teeth for the veneer application.
The Procedure Process
Porcelain veneers are placed in a two-stage process:
Stage 1

During the first stage, your teeth are prepared and reshaped if necessary. An impression of your teeth is taken in order to create your custom veneers. Temporary veneers are placed to improve your smile between treatments.

Stage 2

In the second stage, the temporary veneers are removed. Your custom veneers are bonded to the surface of your teeth. Dr. Russ makes final cosmetic adjustments to ensure you are happy with your new smile.
Are You Ready to Enhance Your Smile?
Contact Boulder Smiles with any questions or to schedule an appointment to reclaim your smile today!