Prophylaxis Teeth Cleaning
Welcome to Boulder Smiles: your trusted destination for exceptional dental prophylaxis services in Boulder, CO. At Boulder Smiles, we understand the importance of maintaining optimal oral health to enhance your overall well-being. As the leading dentistry in Boulder, we take great pride in offering top-notch dental prophylaxis services to help our patients achieve and maintain healthy, beautiful smiles.
Dental prophylaxis, also simply known as teeth cleaning, is a crucial preventive procedure that goes beyond the traditional notion of routine cleaning. It involves a comprehensive examination and meticulous cleaning performed by our skilled dentists and hygienists to remove plaque, tartar, and stains from your teeth. Regular dental cleanings not only contribute to your oral health but also provide significant benefits for your overall health and confidence.
Contact Boulder Smiles today to schedule your next dentist appointment in Boulder!
New Advanced Technology Makes It Easier For you
At Boulder Smiles, we take your dental health seriously. That's why we are proud to offer Guided Biofilm Therapy (GBT) for teeth cleaning. GBT is a modern method that has a superior outcome to the outdated methods that have been used since the 1960s. We use AIRFLOW® Prophylaxis Master equipment for the best dental cleaning results possible. With GBT and our state-of-the-art equipment, you can trust that Boulder Smiles has your oral health covered.
The AIRFLOW® Prophylaxis Master is the result of extensive collaboration and research, having been developed in the EMS Research Center with over 100,000 hours of technical and clinical testing. This impressive innovation was made possible with input from leading dental professionals from around the world, and we're proud to offer it in our office at Boulder Smiles. Schedule a visit today!
Get the Best Teeth Cleaning Experience at Boulder Smiles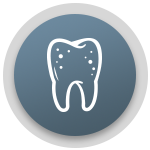 Plaque removal:
Tartar (also referred to as calculus) and plaque buildup, both above and below the gum line, can result in serious periodontal problems. Unfortunately, even with a proper home brushing and flossing routine, it can be impossible to remove all debris, bacteria, and deposits from gum pockets. Tartar can only be removed through professional dental treatments. The experienced eye of a dentist or hygienist using specialized dental equipment is necessary to catch potentially damaging buildup.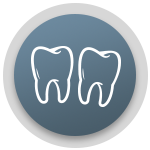 A healthier-looking smile:
Stained and yellowed teeth can dramatically decrease the aesthetics of a smile. Prophylaxis is an effective treatment in ridding the teeth of these unsightly stains.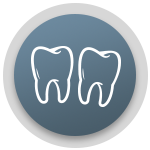 Fresher breath:
Because gum disease is caused by bacteria, one of the most noticeable side effects can be chronic bad breath. Bad breath (or halitosis) is generally indicative of advancing periodontal disease. A combination of rotting food particles (possibly below the gum line) and potential gangrene stemming from gum infection, results in bad breath. The routine removal of plaque, calculus, and bacteria at our facility can noticeably improve halitosis and reduce infection.
What Is Dental Prophylaxis?
These cleaning treatments are performed to thoroughly clean the teeth and gums. Prophylaxis is an important dental treatment for stopping the progression of gingivitis and periodontal disease. Without proper dental restoration services from our Boulder, CO dentist office, these gum diseases can lead to tooth loss.
Prophylaxis is an effective dental procedure for keeping the oral cavity in proper health and halting the progression of gum disease.
Prophylaxis can be performed at our office. We recommend that this gum infection treatment be performed twice annually as a preventative measure, but should be completed every 3–4 months for periodontitis sufferers. It should be noted that gum disease cannot be completely reversed, but prophylaxis is one of the tools Dr. Russ or Dr. Birnbach can use to effectively halt its progression.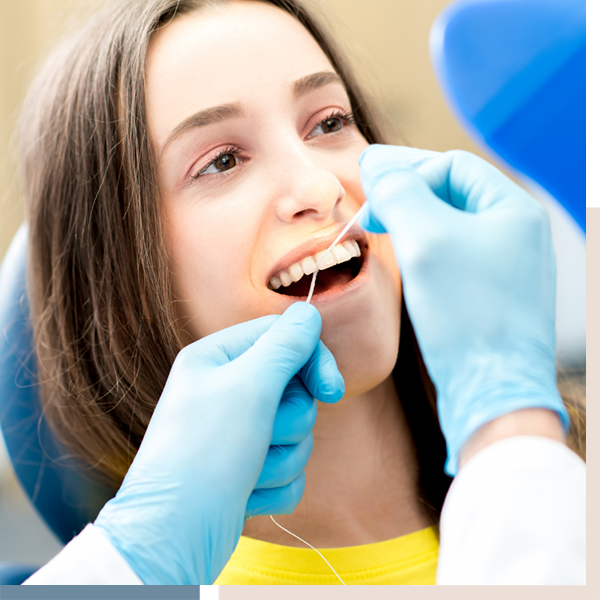 What to Expect During Your Dental Cleaning
When you visit our office for Boulder dental services, we strive to ensure your dental prophylaxis appointment is a comfortable and stress-free experience. As soon as you do, our friendly receptionists will greet you with a smile and guide you through the check-in process. We understand that visiting the dentist's office can cause anxiety for some patients, so our team is here to provide a calm and welcoming environment. Here's what you can expect during your visit to our office:
Thorough Cleaning: Our skilled dental hygienists will begin the dental prophylaxis procedure. They will use specialized instruments to carefully remove plaque and tartar from the surfaces of your teeth, including areas that are difficult to reach with regular brushing and flossing. This process is gentle, and any discomfort is kept to a minimum.

Scaling and Polishing: After plaque and tartar removal, your teeth will undergo a thorough scaling and polishing process. This includes using a professional-grade electric scaler to eliminate lingering debris and stains, leaving your teeth smooth, clean, and refreshed. This polishing step involves using a special dental paste to achieve a clean, polished look and further remove surface stains.

Oral Hygiene Education: Boulder Smiles emphasizes the importance of proper oral hygiene practices. After your teeth cleaning, our dental professionals will provide personalized recommendations and guidance on maintaining optimal oral health at home. This may include brushing and flossing techniques, recommendations for oral care products, and strategies for addressing specific concerns.
Our team believes that patient comfort and satisfaction are paramount. Throughout your dental prophylaxis appointment, our team will ensure that you feel at ease and fully informed about the process and any recommendations made for your oral health.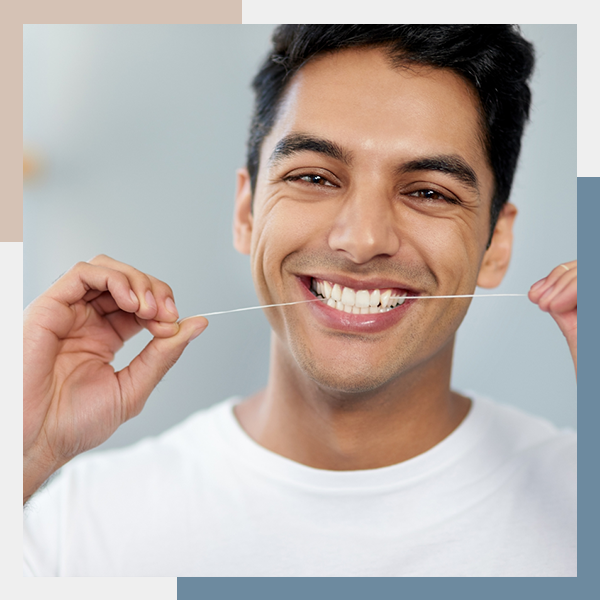 The Importance of Preventative Dental Services
At Boulder Smiles, we firmly believe that prevention is the key to maintaining optimal oral health. Dental prophylaxis plays a vital role in preventive care and can help you avoid future dental issues. Teeth cleanings allow us to remove plaque and tartar from your teeth, help prevent gum disease, and provide the opportunity for early detection of dental issues. By identifying issues such as cavities, tooth decay, gum recession, or oral abnormalities in their early stages, we can promptly address them before they worsen.
Prevention is not only for your oral health, but it can also result in significant cost savings over time. By investing in regular dental prophylaxis appointments, you can avoid more complex and expensive treatments that may become necessary if dental problems are left untreated. Preventive care contributes to maintaining your oral health, which can save you from the financial burden of extensive dental procedures in the future.
Don't underestimate the power of regular dental cleanings in maintaining a healthy, confident smile. Schedule your dental prophylaxis appointment at Boulder Smiles today to experience the numerous benefits of this essential preventive treatment. For more information or to book an appointment at our Boulder dentist office, please contact us today. Our friendly and knowledgeable staff is here to guide you toward excellent oral health in Boulder!