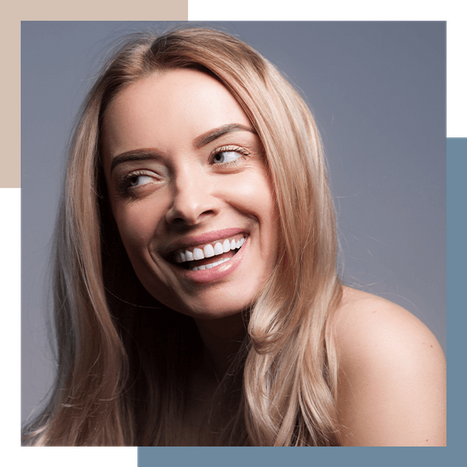 TEETH WHITENING BOULDER, CO
Dental Whitening
Having a beautiful smile may be even easier than you think. Many people achieve the look they've been dreaming of with our simple "bleaching" procedure.
What Makes Kor Whitening Different?
HOW KÖR WHITENING WORKS
A KöR treatment plan can consist of in-office and/or home treatments based on your situation and cosmetic goals. At Boulder Smiles, we help our patients achieve their aesthetic goals with the following KöR whitening options:
KöR-Day™ is worn for a brief period of time, making it ideal for patients with sensitive teeth. The 9% hydrogen peroxide whitening solution may be worn 1 – 2 times a day for about two weeks.
KöR-Night™ is used while you sleep for fast improvements. The 16% carbamide peroxide solution can be applied each night for approximately two weeks.
KöR MAX consists of a single in-office whitening session in combination with at-home whitening treatments to offer the best possible results.
Once you've finished your KöR treatment and reached your goal, you may want a KöR home treatment kit to use as needed to revive your results.
WHAT MAKES THIS SYSTEM SUPERIOR?
Continuously refrigerated high potency gels. The active ingredient in whitening gels needs to stay cold in order to maintain its peak effectiveness. Kor manufactures and cold-ships it's gels.
Fresh chemistry – when your dentist does the in-office whitening portion of your treatment, the refrigerated whitening gel is automixed in a tri-barrel syringe designed to ensure maximum potency (this makes sure the whitening gel isn't "stale").
Kor-Seal Trays – Kor manufactures a special type of tray that the patient wears at home. In addition to being very comfortable, this tray eliminates salivary contamination of the whitening gel which allows the gel to be active for 6-10 hours. Other systems gels are often only active for 30-40 minutes.
Kor Desensitizer – A common problem with any whitening system is sensitive teeth. Kor uses a desensitizing liquid that is applied to the teeth prior to bleaching. This desensitizer is very effective at eliminating or greatly reducing any sensitivity associated with whitening therapy.
Are You Ready to Upgrade Your Smile?
Contact us with any questions or to schedule an appointment to reclaim your smile today!