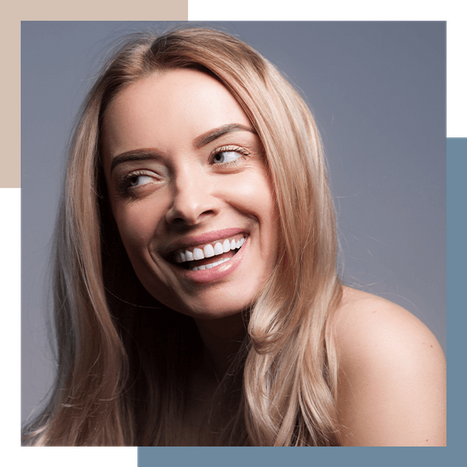 TEETH WHITENING BOULDER, CO
At Home Dental Whitening
Having a beautiful smile may be even easier than you think. Many people achieve the look they've been dreaming of with our simple "bleaching" procedure.
What Makes Kor Whitening Different?
What Are the Details of Teeth Whitening?
It's safe, quick, and inexpensive. Just let us know at any appointment if you would like to whiten your teeth. You can lighten only your upper teeth or both the upper and lower, depending on how much you show when you talk and smile.
In only a day or two, your custom bleach splints will be ready for you to pick up. With only a few hours of wear per day, our special bleaching agent will quickly remove any stains from your teeth without changing the tooth structure or existing dental work. Once you reach your desired level of brightness, we recommend occasional treatments to maintain your new smile. We'll be sure to take some "after" photos at your next appointment!
Dental bleaching can be used to correct tooth discoloration. Discolorations can be caused by staining, aging, or chemical damage to teeth. There are many reasons why teeth may become discolored, but with the help of bleaching technology, we can offer a solution. In severe cases where bleach will not work, veneers or crowns may be necessary. However, because bleaching treatments are relatively low cost, it is always worth trying bleaching first.
Teeth whitening is one of the most popular cosmetic dental procedures. It can give you the boost of confidence you need to show your smile with pride. At Boulder Smiles, we offer teeth whitening that is tailored to your individual needs. We understand that everyone's smile is unique, and we will work with you to find the best teeth whitening solution for you.
How Is Teeth Whitening Done?
An impression is taken to make a specialized "mouthguard" or "stent" to hold the bleach against the teeth. The material is used for about an hour a day for a week or two, and at the end of this time, significant whitening will occur. In some cases, the change is nothing short of brilliant. For confidence in appearance, bleaching technology allows us to promise improvements in yellowing, aging, or stained teeth. For severely stained teeth, crowns or porcelain veneers may be more appropriate.
Key Benefits of Teeth Whitening
Corrects brown, yellow, and spotted tooth staining

Works on people of any age

Is a near-permanent solution for a "dull" smile, restoring brightness and bringing a smile alive
Considerations for Teeth Whitening
Although you can find bleaching agents without a prescription, it's wise to use the products that our office recommends. This is because over-the-counter options may damage your gums and teeth.
Are You Ready to Upgrade Your Smile?
Contact us with any questions or to schedule an appointment to reclaim your smile today!