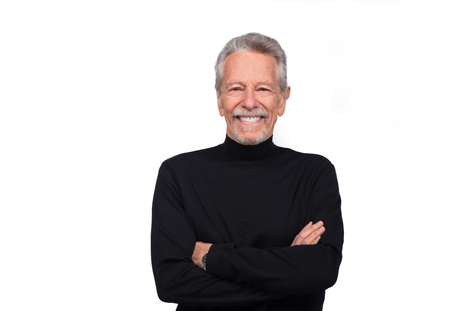 MEET MARK J. BIRNBACH, DMD
Dentist in Boulder, CO
Dr. Mark Birnbach earned his B.A. at Queens College (CUNY), and his DMD from Tufts University. After graduation, Dr. Birnbach spent a year practicing dentistry in Switzerland. On his return to the states, he established his dental practice, Boulder Smiles, which concentrates on aesthetic and cosmetic dentistry. At his creekside location since 1977, Dr. Birnbach has taken over 4,500 hours of continuing education. He is one of a few dentists in the world who has completed the Full Mouth Reconstruction Course at the Las Vegas Institute for Advanced Dental Studies. He has conducted dental seminars on aesthetic dentistry and thrice been awarded "Clinician of the Year" by the Boulder Dental Study Club. Dr. Birnbach has been recognized as a "Top Dentist" by his peers for the past 20 years as listed in 5280 magazine.
In his spare time, Mark likes to get out and take advantage of living in this beautiful area – enjoying the fresh powder in the mountains in the winter, and riding his road bike. He also enjoys traveling and taking photos of the many memorable places he's been fortunate enough to visit.
Are You Ready to Discover Your Radiant Smile?
Contact Dr. Birnbach with any questions or to schedule an appointment to reclaim your smile today!
Your Teeth Deserve Superior Care
Drs. Russ and Birnbach offer a number of dental treatments that can keep your mouth healthy and your smile beautiful. Contact us today!